Meet Our Current Students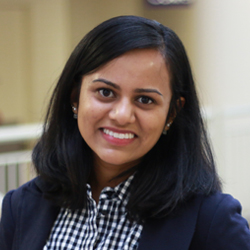 Rumana Rafiq
Bachelors of Medical Sciences, Honours Specialization in Pathology, Class of 2018
Being a Scholar's Electives student has been an incredibly rewarding experience. From my first day at Western, I was able to meet many likeminded students by living on the Scholar's floor in Elgin Hall. As part of the first year course, I enjoyed learning about a diverse array of interdisciplinary topics and participating in engaging class discussions. Pursuing research alongside my studies has also been an opportunity to gain valuable insight in both laboratory and clinical sciences. The academic support I've received as a Scholar's Electives student has been a great help, and the staff and counselors have always been there when I've needed them. This year, I also went on the Scholar's Electives Alternative Spring Break trip to Nicaragua, which was one of my favourite experiences at Western! Scholar's Electives opens up many opportunities in your undergraduate career and I am grateful to be a part of this program.
---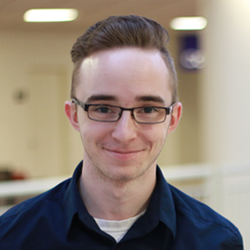 Nathan Durand
Bachelors of Health Science, Honours Specialization in Health Science, Class of 2017
The Scholar's Electives program offered me opportunities that were unique, challenging, and character-building. Being able to take courses outside of my program, as well as being surrounded and supported by a community of incredibly intelligent people made my four years at Western an extremely gratifying experience. The skills that I have learned from being in the program have greatly impacted my success in my other courses, and, as I move on to graduate school, I know my undergraduate research experience will be a huge asset, one that cannot be understated. It's exciting, challenging, fun, and will help you be successful at Western and beyond.
---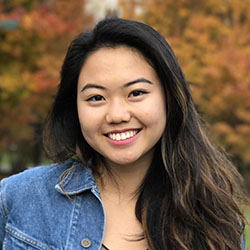 Katherine Tang
Bachelors of Arts, Honours Psychology, Class of 2019
I absolutely loved my first year in Scholar's Electives. Within such a tight-knit community, I had so much fun with the amazing friends I made on my Scholar's Electives floor, and I am constantly astounded by their intelligence, poise, and passion for anything they do in and outside of the classroom. And without a doubt, the interdisciplinary course was one of the most unique courses I've taken - we combined physics with Aristotle, and spoke Latin with our most eloquent professor. In my second year, I'm fusing my interests in psychology and business by investigating the effects of social media engagement on corporate sales. I can't wait to see where Scholar's Electives takes me next.
---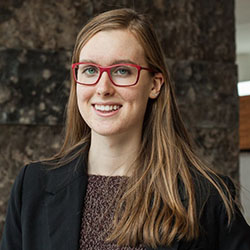 Gabrielle Foss
Bachelors of Health Sciences, Honours Specialization in Health Sciences, Class of 2020
The highlight of my time in the Scholar's Electives first year course was writing the final essay. We were allowed to choose any topic as long as it related to the course material, so I formed a thesis to argue that cultural preservation is at the root of preventing suicides in Canadian Inuit communities. I was able to take a subject I am passionate about - mental health in the North - and approach it in a completely novel way, from a philosophical standpoint. This experience was both stimulating and liberating. Furthermore, the SE class provided me with multiple new lenses through which to view the world and challenge my pre-existing assumptions. I gained a whole new level of appreciation for culture, the significance of language in creating meaning, and much more. My writing dramatically improved throughout the semester, as I learned to concisely say what I mean and mean what I say. My mind stretched in new ways as I attempted to process the ideas presented to me in this course. These ideas often blurred lines between disciplines, exposing their interrelatedness which is often masked in the traditional education system. I have greatly enjoyed meeting the likeminded, passionate, and interesting students in SE, and have made many new friends as a result. Together we raise each other to new heights. I feel very grateful to be in this program.
---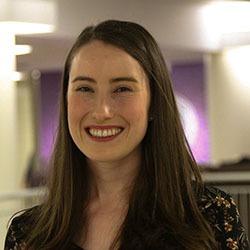 Kathleen Walsh
Bachelors of Medical Sciences, Class of 2017
Scholar's Electives has been a significant part of my university career. It helped me meet passionate people from a variety of disciplines. In my first year I lived on the Scholar's Electives floor at Elgin Hall. Many of the people I met on this floor remain my closest friends. Based on my first year experience I chose to work in residence throughout university to give incoming students the same support I received. Scholars Electives also allowed me to conduct research. The opportunities I received in my second and third year gave me research experience years before my peers. This allowed me to understand my strengths and interests at an early stage.
---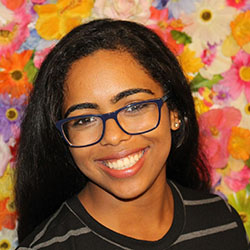 Olivia Ghosh-Swaby
Bachelors of Medical Sciences, Honours Specialization in Interdisciplinary Medical Sciences, Class of 2018
The Scholar's Electives program has given me opportunities to network. Not only have I met other likeminded individuals who are motivated, ambitious, and intelligent, I've gotten the chance to meet influential faculty and staff who have worked hard to put Western on the map. These connections have carried over year to year. I've been able to learn from my peers and take advantage of the support and resources available to Scholar's Electives students. Some of my best university experiences have come out of this program.