Committee Members
Sahiba Badyal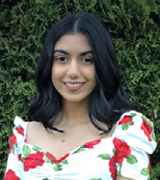 Sahiba Badyal (she/her/hers) is a current HBA1 student at the Ivey School of Business under Western University. Prior to this, she spent her first two years at Western pursuing an Honours Specialization in Political Science, with key interests in Canadian Politics and Public Policy. Sahiba is very passionate about student advocacy; outside of her work with the committee, she serves as Director of Internal Affairs for the Western Student Senate and has previously served multiple terms on the Federal Youth Advisory Committee for her riding. As a committee member, she hopes to draw on this advocacy experience to lead meaningful discussions surrounding the accessibility needs of Western students to ensure no one feels held back in their education simply because of their disabilities.
---
Joy Cameron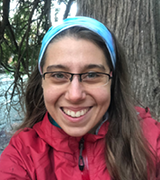 Joy Cameron has years of experience in community advocacy rooted in social justice. She led the organization of a London North Centre Federal All Candidates Debate in 2019 at Sanctuary London to engage those experiencing poverty in the electoral process; led the equity thrust for the City of London's Proposal for Active Transportation as a COVID Recovery Response; and collaborated with city engineers on the design for London's first protected bike lane. As a lived expertise consultant for the Transitioning from Homelessness study, Joy engaged in pivotal decisions about data collection, coding quotes, writing, and post-research action.
Joy is passionate about advocating for those with invisible disabilities who often have neglected accessibility needs such as: quiet rooms to lie down in during breaks, non-fluorescent lighting, or remote learning requirements. She believes that universal design is a key means to increasing equity.
---
Sohini Chatterjee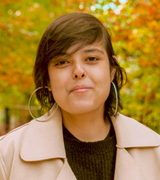 Sohini Chatterjee (she/her) is a PhD Student in Gender, Sexuality and Women's Studies at Western University. She currently Chairs the Accessibility and Equity Committees at the Society of Graduate Students (SOGS) and is the Gender Equity Officer of PSAC Local 610. She also works as Commissioning Editor for E-International Relations and has also served as the Non-Fiction Project Editor of HYSTERIA: Feminisms Radicalism Periodical for several years. Sohini works at the intersections of gender, sexuality, disability, politics, and culture.
---
Alex Fortier-Engs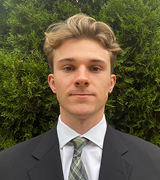 Alex Fortier-Engs is a Mechanical Engineering student having completed three years of study and has recently started an internship position at HTS Engineering working in mechanical sales for HVAC equipment. He will enter his fourth and final year of his degree at the end of his work term next year. As a committee member, Alex draws on his experiences navigating on-campus accommodation as he hopes to shed some light on the barriers faced throughout the process.
---
Britney Lamb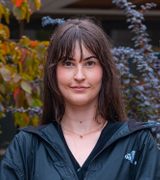 I am a 3rd Year Biology undergraduate, passionate about music, advocacy, and medical research. I have been involved in many areas of campus life throughout my time at Western. Throughout these experiences, I have connected with hundreds of my peers, and am inspired by our Western community. Our community has bright visions for our futures, and it has been amazing to collaborate and implement these ideas. I am a student researcher at Lawson Health Research Institute, a Mentor and Team Lead for the Society of Mature Students, as well as President of Charity Chords, a club on campus that brings together the best of music and charity.
---
Elizabeth Mohler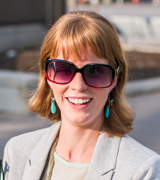 Elizabeth is a second-year doctoral student in the Health and Rehabilitation Sciences program. Her work explores discourse in homecare policies and how this discourse shapes who can, and cannot, access services. Elizabeth is the Society for Graduate Student's accessibility commissionaire, and also the co-host of The Accessibili-Tea podcast. She is a strong advocate in the disability community, sitting on the board of Citizens with Disabilities Ontario as the Vice-President. Elizabeth brings over a decade of experiencial knowledge to the Student Accessibility Advisory Committee.
---
Havina Rajeswaran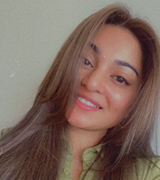 Havina Rajeswaran is a fourth year University of Western Ontario student and is completing a Bachelors of Science degree, specializing in Nutrition and Dietetics. She aspires to become a Dietitian and help educate people on the impact of food and nutrition on their everyday lives. She strives to improve food literacy by interacting with people on her Instagram blog, Eat Right with Havina. She has held positions as a Food Lab Assistant at Brescia University College, Newsletter Director with Canadian Association of Food Service Professionals (CAFP) and Peer Educator with FRESH. Havina is also a Committee Member with Student Accessibility Advisory Committee (SAAC). During her free time, you will find Havina at the gym, working out and strength training or in the kitchen, cooking and testing new recipes. Her interests include travelling, reading and passively investing in the stock market. She hopes to use her personal experiences and this opportunity with SAAC to impact the lives of students and bring on any necessary change at Western University.
---
Andrew Speer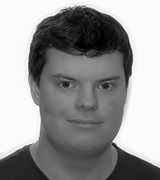 Andrew Speer (He/Him) is a third-year student at the University of Western Ontario, studying as a BA in Political Science at Huron University and American Studies. This is his first committee assignment at Western and currently serves as Huron's student representative.
---